Welcome to
Full Circle Bodywork
& Mentoring
Open your heart * Listen to the poetry of your soul
Move with greater ease in your daily life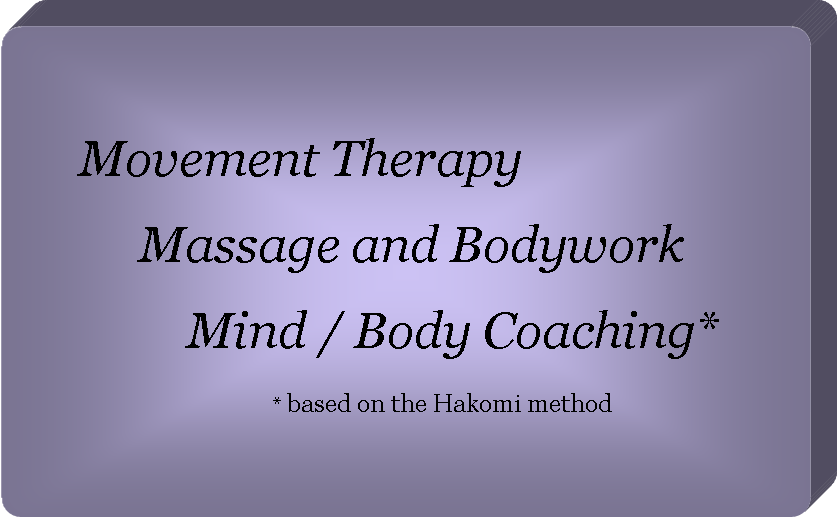 Conditions effected by the work are multiple and can include:
excessive muscle tension leading to neck, back, shoulder and joint pain

limited range of motion

poor movement and postural alignment

myofacial distortions and injury

emotional stress

anxiety

depression

trauma

addiction

faulty breathing

low energy

spiritual malaise, etc.
The three therapeutic methods are applied, either singular or combined, according to your goals in the moment.
No two sessions are alike.
I look forward to meeting you,
Certified Movement Therapist
Licensed Massage Therapist
Childbirth Mentor and Certified Doula
Certified Lactation Specialist
Certified Parent/Infant Coach
Certified Parent Educator
Certified Healthy Relationships Educator